SECOND CHANCE PAROLE RESUME PRESENTATIONS
Family Parole Presentation Resume Packages 2008-09
DO YOU HAVE A LOVED ONE IN CUSTODY OF or ON THE WAY TO TDCJ?
CONFUSED ABOUT TEXAS PAROLE, SUPPORT LETTERS, PAROLE ELIGIBILITY, AND PAROLE PACKETS?
TRYING TO PREPARE A TEXAS PAROLE SUPPORT CASE AND DON'T KNOW WHERE TO BEGIN?
Relax, take a deep breath, and start from the beginning. I have been where you are, and have spent twenty-one (21) years searching and compiling Texas Parole information. In all those years I was aware, as you most certainly are, that I was playing "Beat the Clock" to get a parole packet ready to send to the Texas Parole Board once my loved one's file had been pulled for review.
IT IS NEVER TOO EARLY TO BEGIN PREPARATION FOR THE PAROLE REVIEW.
Let the twenty-one (21) years of knowledge that I have help you and your loved one in the quest for a favorable parole vote. While there are no guarantee's of parole being granted, it IS possible to learn how to work with the Texas Parole System without losing your mind doing it.
I have condensed the information that I found most helpful into one easy to understand package that I would love to share with you. It will enable you to get started quickly preparing the parole package, show you what steps to take and guide you through the Texas Parole Process, and even provide tips for the TDCJ inmate so they can help themselves, too! After you have read the information and finished your parole packet, send it to me and I'll be more than happy to proof-read it and make some suggestions. I will attempt to do anything that I can to help you develop the most convincing parole package possible. Check out my parole package information contents and you'll be one step closer to an effective parole support package. Good Luck!
CONTACT ME
ORDER YOUR 2007-08 PAROLE PRESENTATION RESUME INFORMATION PACKAGE HERE or REQUEST MORE INFORMATION.
Please do not hesitate to contact me to request further information. I am happy to answer any (non-legal) questions you might have. Should you have a legal questions you should direct those to an attorney of your choice. You can order by writing to: Second Chance Presentations / 108 Susan Drive / Whitney, Texas 76692 or by e-mail at tomcmoore@amerion.com or by calling (254) 694-7585. Make sure you inform S.C.P. of the inmates full name and TDCJ-ID No. for our records.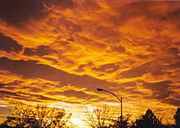 TEXAS PAROLE INFORMATION PACKAGE. Includes a complete Parole Package.
Please contact Second Chance Presentations at:
Second Chance Presentations -
108 Susan Drive -
Whitney, Texas 76692 - (When Writing).
E-mail: tomcmoore@amerion.com
Phone: (254)694-7585 - You can leave messages 24 hours a day - 7 days a week and we will get back in contact with you as soon as possible.
Please include the inmates Name and TDCJ-ID No. when leaving a message by e-mail or phone. The costs of the Parole Presentation Resume Package is $500.00, and will prove very helpful. We also answer any non-legal questions you may have during this time to attempt to give you idea's and suggestions on what to do next in your quest to put together that perfect parole resume presentation package.
Should you wish for S.C.P. to assist you in putting together a professional Texas Parole Presentation Resume Package then there will be an added cost. You will need to contact S.C.P. if you decide to go that route. This takes a lot of time to accomplish the end goal (A great Resume Presentation), so start gathering up information and you will be one step ahead on the inmates parole review. If you decide to go with S.C.P. I will attempt to keep you and inmate updated on everything that is going on, and needs to happen regarding his/her next parole review hearing date. I will be waiting on your call or e-mail.
ABOUT ME
PAROLE PRESENTATION RESUME PACKAGE CONTENTS